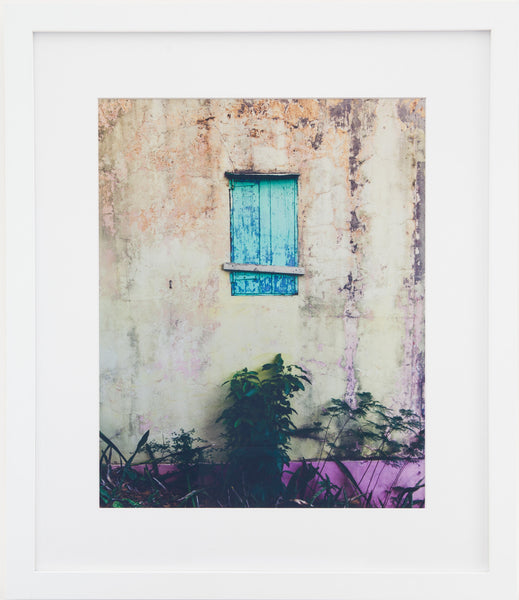 Oft Ignored
Matted and framed unique archival pigment print of "Oft Ignored" measuring 17" wide x 22" tall. Framed size is 23" x 26.75"
Featuring a hidden window of a closed up building on a hillside in Gustavia in St. Barthélemy, French West Indies.
About "Oft Ignored" | People heading to and from Gustavia, the capital of St. Barth, will often whiz up and over the hills and along the roads that separate it from St. Jean or Lurin. The main roads are not a place to lallygag as cars and trucks move along them constantly. However, there is are a couple of lesser used roads that one can safely walk along, though few people do. It's along these tight roads that some of the most beautiful parts of St. Barth will be found. Included are the old buildings that may have been closed for some time, but still exude a demure beauty. I could spend a whole year just walking and looking at every little thing on this island. "Oft Ignored" is not about a building being ignored, it's about those of us who are so focused upon getting somewhere that we miss the wonderful bits of beauty along the journey.