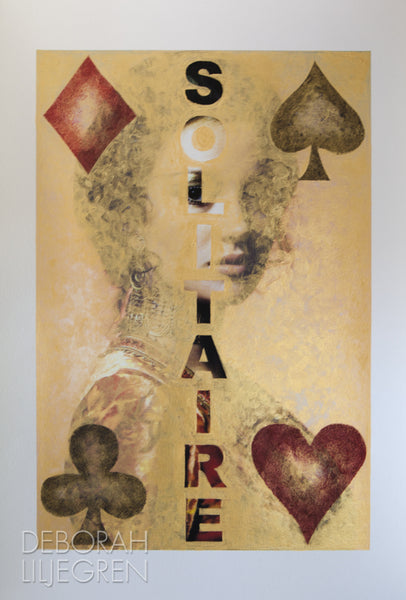 Solitaire
Second in the series of the Bond Women, "Solitaire" is created by using ink and paint on a cold pressed Hahnemuhle paper. The metallic golds mask and reveal Solitaire, her eye staring directly at the viewer. Signed on the reverse.
Measures 11" x 17". Ships flat in archival tissue.
About the Bond Women Series: I always loved the James Bond books and films. And I loved the James Bond character, however flawed, but I loved the ladies more. Often grouped together as Bond Girls, I thought of them more as ladies or women because of their possessions of great strengths. Though those fortitudes were usually somewhat eclipsed by their sexuality, they still shone through.