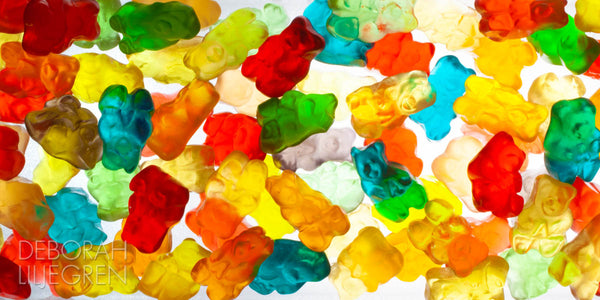 Tumbling Bears
"Tumbling Bears" is the first in the Penny Candy Series and is the foundation piece for the series. I have been working on a gummy bear series for a few years and I wanted to deviate from the studio set up for fun. This was the result and I just fell in love with it and set to creating a new series of candied still life.

About the Penny Candy Series: I grew up in New England, down the road from a honest-to-goodness General Store. Like most general stores that carried just about everything, they also had a penny candy area. There were truffles, lollipops, packaged candy bars...anything you could imagine. It was all displayed beautifully and hypnotically so.
Signed on front, details on reverse. This 17" x 22" unique print will ship flat.